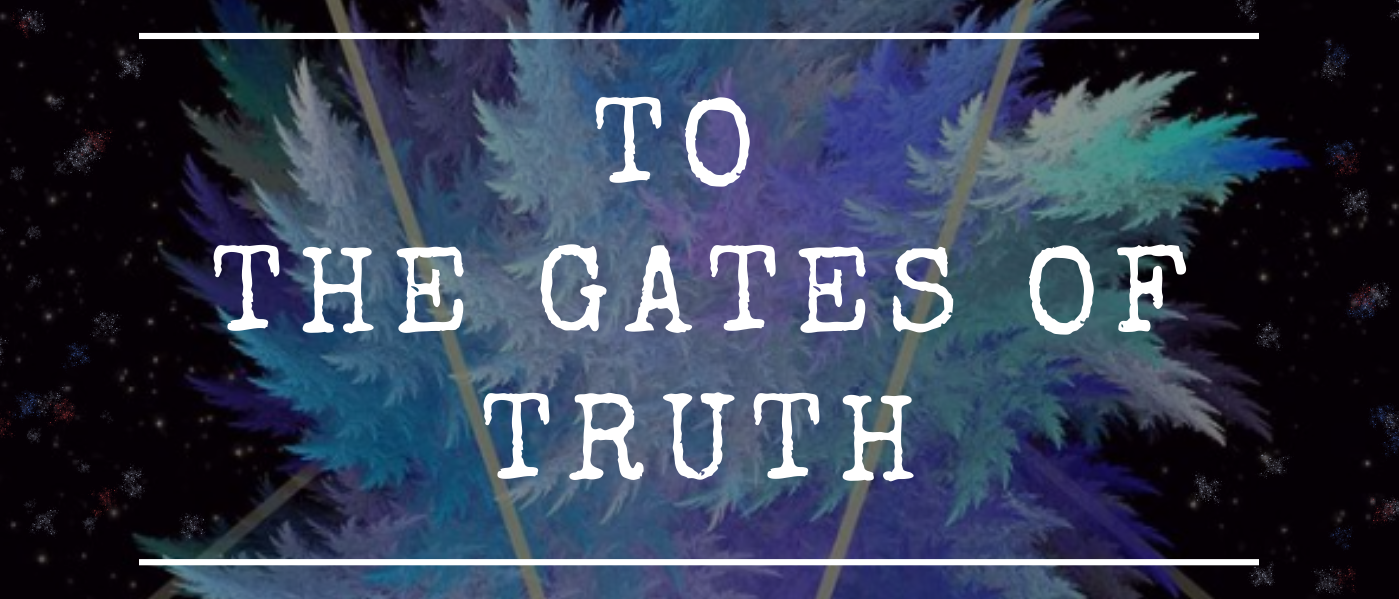 To the Gates of Truth
A downloadable Existential journey
/Game in development, for playtests and more up to date game, join the discord server https://discord.gg/ZwrYUqrUaY/
/ Reduced price and community copies available!/
To the Gates of Truth
"To the Gates of Truth" is a card-based, rogue-like TTRPG for 2 to 4 players. Follow the existential journey of Seekers that are trying to reach the Gates of Truth.
But what does it all mean?

Card-based
The game relies on different kind of cards that represent weapons, powers and even enemies. The game takes place on 8 different Celestial Islands inhabited by Entities, and the cards reflect those environments.
Rogue-like
Your characters are Seekers, looking for ways to reach the Gates of Truth, and they have found it. They must pass the Ascension to reach the Gates. But each time they try it, the path is different.
TTRPG
TTRPG stand for table-top role-playing game. After creating your characters, you will play through the Ascension. But, of course, there will be complications: Doubts, Non-sense, Incoherence, Mysteries or even Paradoxes will embody themselves and try to keep you away.
You will have to confront them by making strategic decisions during rites. The rites should be seen as puzzles to be solved, rather than "fights". And as you will make your way through the Ascension, you will get to know more about the Entities, the Universe, You and finally, the Truth.
2 to 4 players
The game is meant to be played by 1-3 players that will embody the characters. The last player is the gamemaster: they will set the narratives, interpret the Entities and apply the rules of the game.
However, all players get to decide the emphasis of their experience: you can focus on the narration and the lore, the rites or both of it.
To the Gates of Truth
Reaching the Gates is a step but opening them is another.
Well… if the Guardians accept it.
---------------
Presence represents the action of the individual, what is intrinsic by nature.
Aura represents the reaction, the relationship between the individual and their environment, what is extrinsic and always will be.
The Unspeakable is all that is not Presence and Aura. It is the Odds, Chance, Serendipity, Illumination, Unknowable Rules to mortals and any lifeform.
---------------

In development
The game is currently in development and you can playtest 4 Celestial Islands already (version 0.2). Names of the cards will be changed, new rules and a "first Ascension" will be written.
But for whom this game is for ? You are either or both :
- A player looking for a challenge (rites)
- A player looking for an existential journey (roleplay)
The game is meant to have both of these features but you can choose to play either of them it that best suits you.
---------------
Feedback
Feel free to give feedbacks on itch or on discord (tupuchan#0494).
A template has been made to play remotely on tabletopia.
There are free community copies and reduced price copies. If you can't afford the game but still want to play, feel free to send me an email (thegatesoftruth@gmail.com) or take a community copy!
A tutorial video and presentation of the game will be made soon!

---------------
Made by Satya DAVID and Dritz. Inspirations are:
Mechanics - LUMEN system, Into the breach and One step from Eden.
Card template for this prototype - Maguax
Lore and Narration – Hades and Pyre from Supergiant Games
---------------

This game is Illuminated, and is made using the LUMEN system created by Spencer Campbell of GilaRPGs. This game is not affiliated with Gila RPGs.

LUMEN logo
All cards for this prototype were designed with a template:
https://maguax.itch.io/basic-tcg-figma-template
Card design layout mock up from:
<span class="css-901oao css-16my406 r-poiln3 r-bcqeeo r-qvutc0" <thanks="" to="" <="" span="">@ShirojikiM </span>and @ExpelliMARius
Icons used from flaticon.com
---------------

Download
Click download now to get access to the following files:
Cards & Tables v 0.42.zip
45 MB
To the Gates of Truth - ENG - 0.42.docx
13 MB
Exclusive content
Support this Existential journey at or above a special price point to receive something exclusive.
Community copies
If you're in need and can't afford a copy of the game, help yourself to a community copy. The game is exactly the same, there is no difference!
Feel free to comment or contact me (discord : tupuchan#0494 ; email : thegatesoftruth@gmail.com).

Reduced price
If for any reason you want to support the game but the initial price is too high, feel free to take this one. The game is exactly the same, there is no difference!
Feel free to comment or contact me (discord : tupuchan#0494 ; email : thegatesoftruth@gmail.com).